orz.... I'm broke....
Just bought 2 doujinshi only! thus to be broke at the end of the month!
I wish I could go to Comiket 72 and grabbed this piece at the event myself!
Now the price is going up from 1,800 yen (if I bought it from Comiket72) to 6,000 yen and above....
I'm collecting Yamada Fumika's works.
As far as I know, Yamada Fumika has released 6 doujinshi of HijiOki since 2006
And now I have 3 from 6 already! 3 more to go!! Ganbare!!
Ah... 6000s yen for 206 pages of HijiOki...well, it's acceptable since it's quite rare.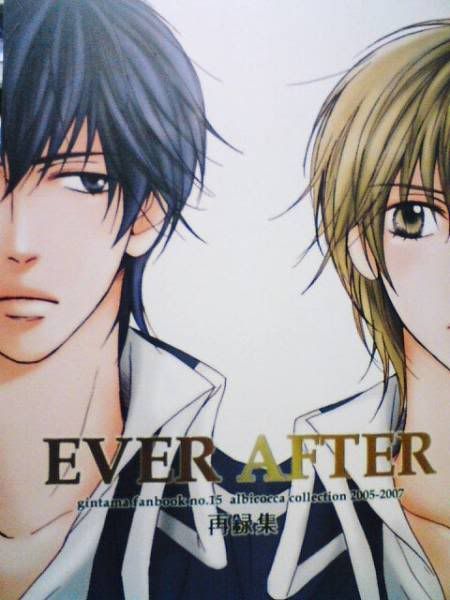 (I've never spent money on the textbook which cost more than 6,000 yen myself!
and now I just let 6,000s yen goes for 1 doujinshi....how miserable my life is...)
Oh...I saw the bedsheet of Gin-san and Hijikata on Yahoo.jp
20,000 yen for Hijikata bedsheet, 18,000 yen for Gin-san bedsheet!!
I think I bought it 8000 yen only.
Whoa.... I was lucky at that time.